AN EXPEDITION IN, OUT, AND BEYOND WHERE THE JOURNEY BEGINS AND ENDS WITH YOU
 YOUR MIND AND BODY ARE BEGGING FOR THIS EVENT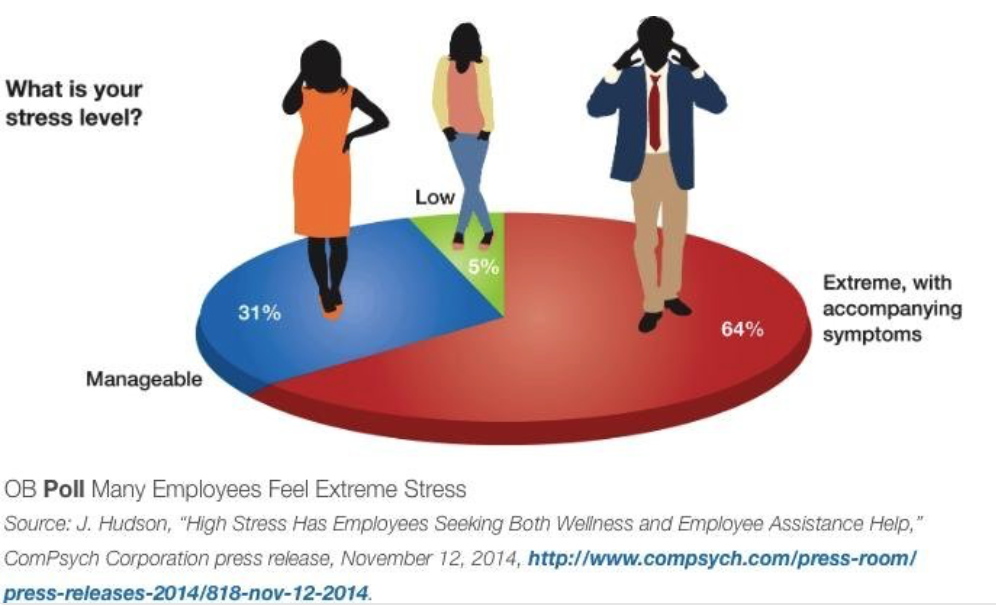 If you are one of the 64% of employees who are experiencing EXTREME STRESS, guess what?
Vacations WON'T help – they only provide temporary relief
Your performance and productivity will eventually DETERIORATE.
Your teams are IMPACTED.
The minimal time you have with family is IMPACTED.
More than likely you have conditioned your body to stay in "FIGHT or FLIGHT" mode which means:

SLEEP doesn't come easy. Your mind can't shut off which results in POOR sleep quality and quantity.
You may find yourself SNAPPING at others more often.
You have difficulty concentrating and focusing on the task at hand. (No, that's NOT adult ADHD.)
You are likely to feel the impact physically: POOR eating habits, HIGH blood pressure, HIGH cholesterol, and even PANIC attacks.
ARE YOU READY TO GIVE YOUR MIND AND BODY WHAT THEY NEED?
 JOIN US FOR THIS INSIGHTFUL AND REWARDING EXPERIENCE
Our intensive 3 & 4-day Mindfulness Leadership Retreats combine cutting-edge coaching, training, and experiential activities to give you immediate mastery in the following areas:
Use techniques to immediately RELIEVE your stress
Learn how to flip your "OFF" switch to actually DECOMPRESS and give your mind and body the needed breaks so you are PERFORMING OPTIMALLY at work
Increase CONTROL over your emotions
Find a way to use emotions with INTENT
Develop acute INSIGHT into your state of mind and the INTENTIONAL IMPACT you have on others thereby increasing your EMOTIONAL INTELLIGENCE
Feel EMPOWERED to give 150% to yourself so you can do the same for your job and family
This experience is the most REWARDING things you can do to improve your work environment, your family life, and personal wellbeing.
APPLY TODAY!
YOUR EMOTIONAL INTELLIGENCE IS BEAUTIFUL
Today, one of the most important components of effective leadership is EMOTIONAL INTELLIGENCE or one's ability to identify, understand, use, and manage emotions in a positive way. Leaders who master this skill outperform others because they:
COMMUNICATE better,
DEF– USE CONFLICTS easier,
EMPATHIZE with others, and
have BETTER RELATIONSHIPS.
Through some very intentional and meaningful activities and exercises, you will learn how to master your emotions rather than shut them off. This tends to unleash an unparalleled inner source of happiness that begins to reflect in those around you.
YOUR CREATIVITY IS BEAUTIFUL
Whether used for problem solving, innovation, or adapting to a changing environment, CREATIVITY is arguably the most critical leadership competency to maneuver through the rapid escalation of complexity.
We give you simple tools to easily increase your CREATIVITY, so you can take that approach and quickly make a difference in your business.
The Core 3-Day Experience
4 hours of executive coaching by Master Coaches (2 pre-event, and 2 post-event)
Welcome reception on arrival day
3 nights in a 

luxe mountain home 

 at 

Zion Ponderosa Resort

overlooking the majestic sandstone canyons of Zion National Park
The Mindful Leadership program — a three-day series of activities and exercises designed by Master Coaches to inspire you to reveal the treasures of your authentic self
Your taste buds will savor every 7 fresh and healthy gourmet meals prepared onsite, plus an endless supply of healthy snacks and beverages to keep you optimally fueled up each day
2 group yoga and meditation classes tailored to energize one's mind and body with breathtaking forest and canyon views (weather permitting)
A 60-minute bodywork session (either Fascial Stretch Therapy or Massage Therapy)
A 20-minute aromatherapy session
All activities including a guided hike, a horseback ride, a canyoneering adventure, and a group campfire
The 4-Day Mastery Experience
Stay for an additional day and get the added benefits of increasing your CREATIVITY and develop your crystal clear VISION for the future. Include:
Start the day with some inspirational views of the canyon
Delight your inner child with fun games that also stimulate your intellectual creativity and challenge your mind
Tantalize your taste buds with an additional 3 fresh and healthy gourmet meals prepared onsite
Paint your picture of future success and write it in the stars
Stay an extra night in a luxe mountain home  at Zion Ponderosa Resort overlooking the majestic sandstone canyons of Zion National Park
*Airfare, transportation to and from the resort, as well as any activities outside those identified within the Mindfulness Leadership program are not included in the base price.
*Accommodations are per person and based on single room occupancy.
Most bedrooms have en-suite bathrooms and are available first come, first serve.
For assistance with transportation, upgrades, or payment plans,
call (702) 518-6673.
YOUR PURPOSE IS BEAUTIFUL
Emerge as a better listener with higher EMOTIONAL INTELLIGENCE, more FOCUS, and CREATIVITY flowing towards achieving your goals….
Join Us in the Fall of 2017!
Apply now to reserve one of the few remaining spots left for the upcoming retreat starting on October 19, 2017.